These days, the majority of people are facing various problems related to their mental illness. Due to that, they suffer from mental disorders like stress and anxiety at their home and workplace. Due to modernization and an increasing demand for sedentary lifestyles, people nowadays give more importance to their earning capacity than ever before. So, they do not care for their health and suffer from dangerous diseases. As per the survey, WHO found that more than 50% of youngsters suffer from mental disorders due to their routine life stress, tension, depression, and anger. Therefore, it is essential for everyone to take some possible measures to overcome this issue. There is one very interesting solution for everyone to tackle stress at home and in the workplace. Here, I will discuss a few amazing stress buster plants that help to reduce your stress level and also help to increase your work productivity.
Popular Stress Buster Plants
1. Basil Plant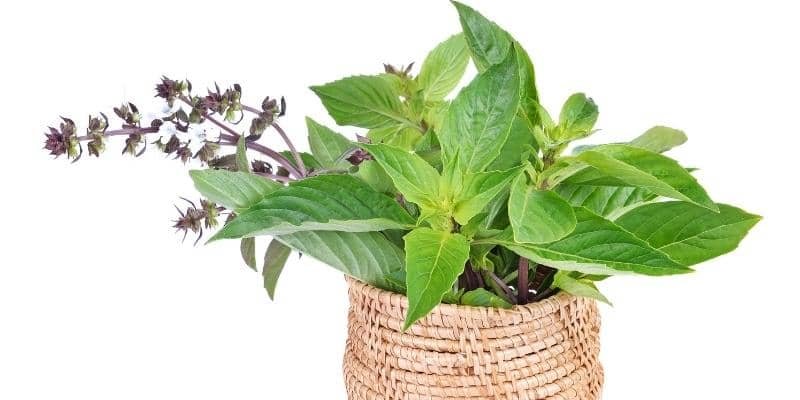 Scientific name: Ocimum basilicum
The basil plant is one of the most popular houseplants. You can find this plant in many homes. They keep this plant because of its worshipping purpose. Interestingly, this also works as a stress buster for everyone. According to one study, if you consume 500 mg of basil per day, you will feel more refreshed and less angry and anxious, as the leaves of the basil plant contain one natural substance that helps to improve your mental well-being; it is called adaptogen. With the help of this substance, you can cope with many types of mental illness.
2. Jasmine Plant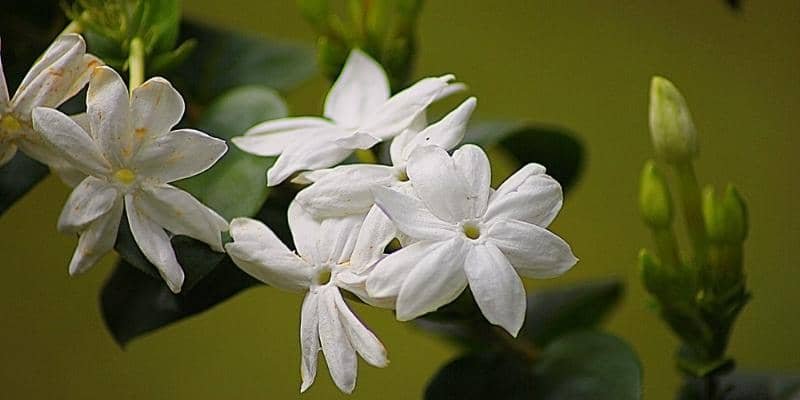 Scientific name: Jasminum
This plant contains beautiful flowers that are pleasing to the eyes. If you grow this plant at your home and office, it helps to increase work efficiency and it is one kind of natural way to get relief from mental disorders with its osmanthus fragrance and serene environment. Aside from that, it beautifies your home and workplace, making you feel energized. Jasmine contains GABA, a chemical that directly affects your nervous system and results in happiness throughout your day.
3. Aloe Vera Plant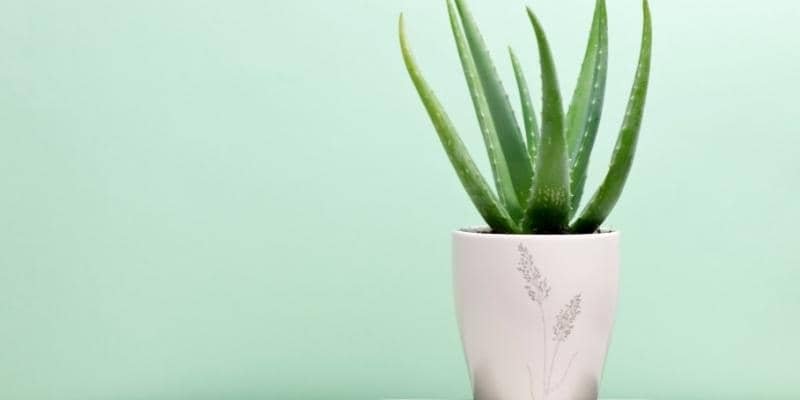 Scientific name: Aloe barbadensis miller
Since ancient times, everyone's first choice at home and at work has been aloe vera due to its incredible health benefits and the fact that it is a low-maintenance houseplant. This plant is also one of the most popular stress buster plants as it releases oxygen into the atmosphere. As a result, you can breathe fresh air and enjoy the beautiful environment around you with its lush green avenues. It is used in making many cosmetic items and face creams. Many people consume aloe juice in their daily lives to get better health benefits.
4. Snake Plant
Scientific name: Dracaena trifasciata
Snake plants are commonly used as stress-relieving plants to keep your mind fresh and healthy. This plant helps to improve air quality in your home and office by absorbing poisonous substances. Therefore, you will breathe fresh air. So, most people prefer to keep this plant in their bedroom for good sleep.
5. Lavender Plant
Scientific name: lavandula angustifolia
One of the most amazing stress-buster plants is that you should keep in your living room. The smell of this plant's flowers is so alluring that it helps to reduce stress and anxiety. Due to that, you can also take an interest in your work without feeling hesistant. This plant also enhances the beauty of your home, so you can feel calm and refreshed. Because of the stress, you may also suffer from breathing problems, heart diseases, and poor blood circulation. So, this plant helps to eradicate these kinds of diseases.
6. Chamomile Plant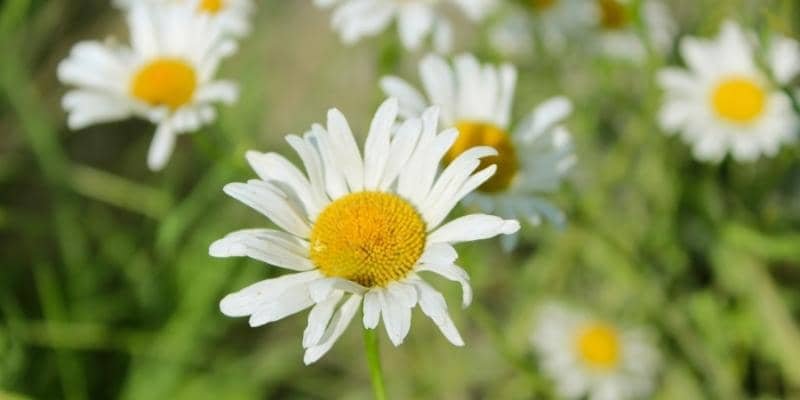 Scientific name: Matricaria chamomilla
This plant has a plenty of benefits besides being amazing flowers that enhance the beauty of your home and working place and give it natural beauty. It is one of the most popular beverages in foreign countries. In western culture, people prefer to consume chamomile tea to get relief from their upset stomachs. Apart from this, it also helps in the digestive tract. This plant is used in treating various health ailments. The leaves and flowers of this plant are perfectly safe for humans as it is a non-poisonous plant.
7. Areca Palm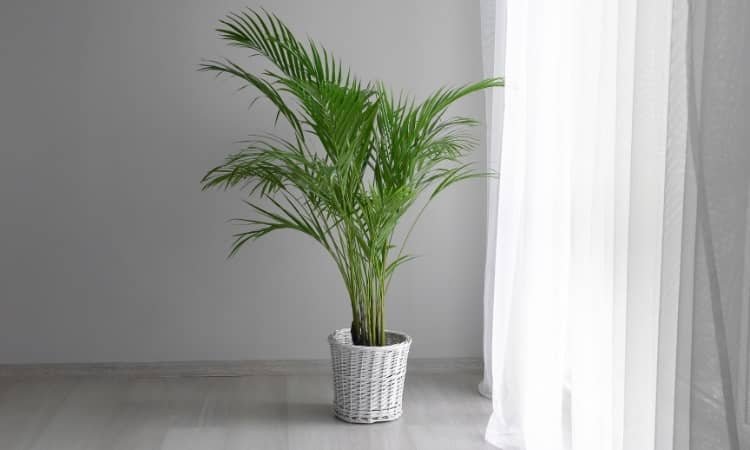 Scientific name: Dypsis lutescens
The Areca palm is a suitable plant for both the home and the workplace, as it has its own ways of improving your mental health. It works as an air purifier by removing all hazardous, toxic substances from the air. They do not require too much maintenance, so you can easily grow this plant in an indoor location. People consider it a lucky plant, as it brings not only good health but also wealth in your home and spreads positivity by removing negativity around you. According to NASA, this plant is one of the best indoor plants to grow in your bedroom for peace and natural atmosphere.
8. Peppermint Plant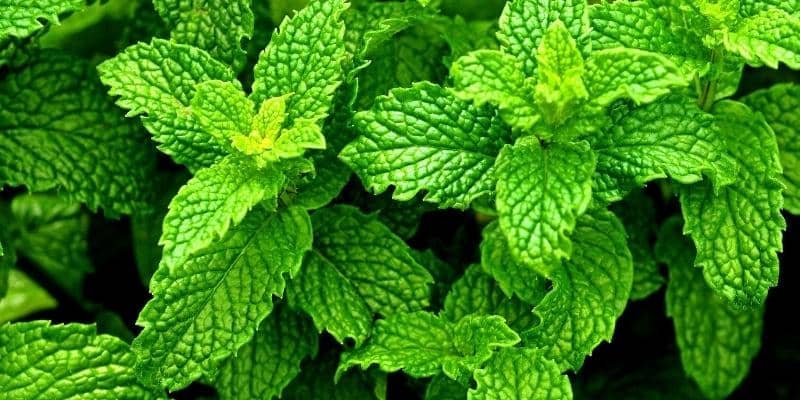 Scientific name: Mentha × piperita
This plant, well known as an anti-anxiety plant, helps to keep your home and office refreshed with an amazing fragrance. Peppermint plants contain menthol, which is helpful in reducing stress and makes you feel full of energy throughout the day. Besides being a stress-buster plant, it also has other essential properties. They help to maintain the respiratory and digestive systems and also remove skin ailments. You can also use the leaves of this plant in your routine diet. Moreover, it works against harmful insects in your home, such as mosquitoes, flies, and spiders, cockrochs. For better growth of this stress buster plant, you need to water it 2 times per week.
9. English Ivy Plant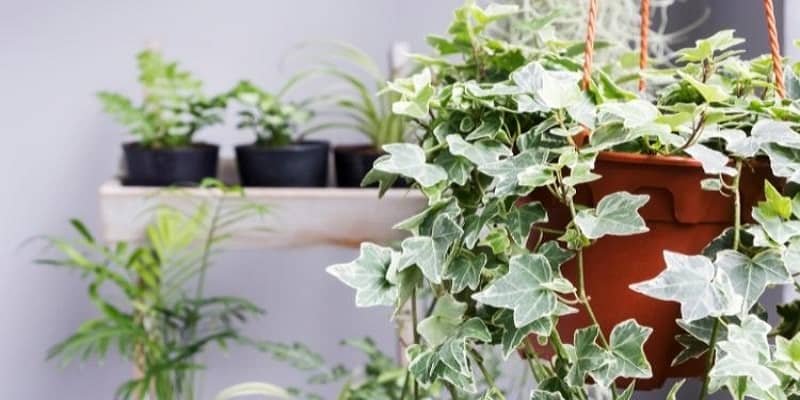 Scientific name: Hedera helix
As per the research, English Ive is one of the best stress-busting indoor plants that helps improve your work efficiency by removing anger and tension. Apart from this, it is a blessed houseplant for those who have breathing problems such as asthma. This plant absorbs pollutant toxics from the natural environment, so it is the most beneficial plant in the festival season when people spread pollution directly or indirectly. The English ivy plant is considered a poisonous plant, so it is necessary to keep it away from animals and children. It works as the best cleanser for the environment, as it removes benzene, formaldehyde, and carbon monoxide from the air.
10. Chrysanthemum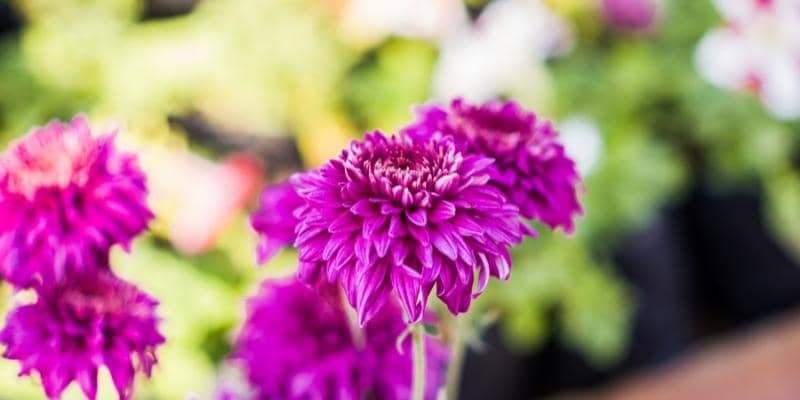 Scientific name: Chrysanthemum indicum
If you keep this plant in your home and office, you can get relief from stress and anxiety. They contain beautiful flowers with an incredible fragrance. You can consume tea from this plant. You may feel refreshed. It has also been used to treat various diseases since ancient times, such as fever, diabetes, blood pressure, dizziness, and so on. You can also eat this plant, as it is non-poisonous for everyone. They help you with removing skin ailments. They first cultivated this plant in China, where it is known as the herb plant.
Houseplants are key to giving occupants a breath of fresh air and a serene environment. There are also some amazing stress buster plants that help to reduce stress and anger. Interestingly, they help to increase your work ability. It is commonly believed that you should spend a little bit of time with indoor plants, which is essential for maintaining your mental and physical health as well.
Hope, you liked reading the guide. If you think we have missed something or have any suggestion, please drop your valuable opinion in the comment section below.
If you are searching fresh and live houseplants online then checkout our extensive collection of amazing indoor and outdoor houseplants.