If you want a rainforest feeling and want to create a lush, jungle like garden filled with beautiful and loving tropical plants, dont give up. You can create the feeling of a tropical garden even though you are miles away from the tropics.
It doesn't surprise us a bit that most of today's popular house and garden plants hail from the rainforest. Read on to learn more and find out about 10 tropical plants that give you a rainforest feelings.
1). MONSTERA DELICIOSA
Monstera deliciosa is often called by its scientific name these days, because its common name ''SWISS CHEESE'' doesnt do justice to these majestic glossy, exotically shaped leaves. The different shape of its leaves has become a wildly popular design motif. Scientists named the plant for its size and its delicious fruits. (It can grow upto 30 feet in the wild with leaves more than two feet wide. Monstera loves a warm, humid environment and indirect sunlight.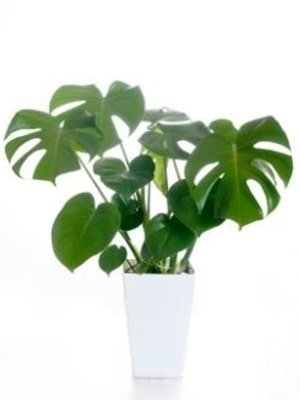 2). STAGHORN FERN
Staghorn fern is also known as ''PLATYCERIUM'' and has an outstanding appearance. The plants have two types of leaves, one of which resembles the horns of a large herbivore. The plants grow outdoors in warm season locations and indoors also. Mounted or in a basket is how to grow a staghorn fern because they are epiphytic, growing in trees generally. Staghorn fern can grow in careful lights, temperature and moisture monitoring.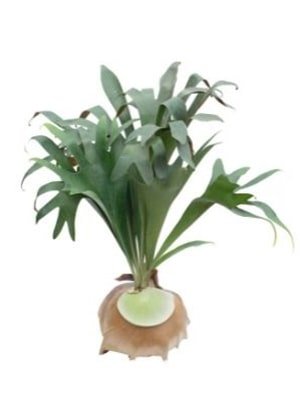 3). FIDDLE LEAF FIG
Fiddle leaf fig is also known as "FICUS LYRATA." The common name for this plant, Fiddle leaf fig, comes from the fact that the leaves are the shape of a fiddle. It is a very popular plant and has been declared as ''It'' plant of 2016 by The New York Times. Despite its popularity, it is certainly not the easiest houseplant to look after, but its visual impact is unmatched when given proper care. The fiddle leaf fig appreciates a warm and humid environment, a fair amount of water and plenty of sunlight.
4). SNAKE PLANT
Snake plant is also known as ''SANSEVIERIA''is a very tolerant plant and hard to kill. It can survive low light levels, drought and generally being ignored. These plants even reward your negligence by helping to clean the air in your house. In China, these plants were kept near the house entrance because it is believed that the eight virtues could pass through. In Africa, this plant was used for its medicinal values and for producing fiber. Not only does the plant has roots in history, but it is also a popular decor element.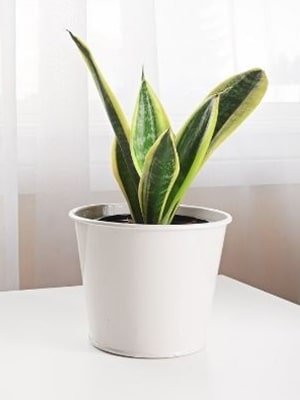 5).  PLUMERIA
 Plumeria plants are also known as ''LEI FLOWERS'' and ''FRANGIPANI''. These are small trees of tropical regions. Its beautiful flowers are used in making traditional Hawaiian Leis. They are very fragrant and bloom from spring throughout fall in different colours like white, yellow, pink and red. It can be grown in the garden as an ornamental shrub or a small tree. The plant needs well-drained soil and atleast six hours of full sun. In addition, these plants need to be protected from cold.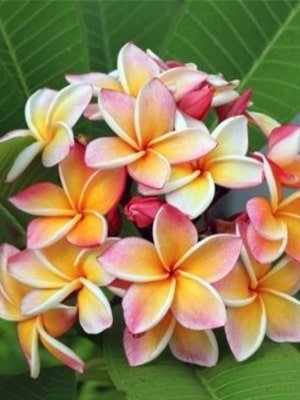 6). ALSTROEMERIA
Alstroemeria is also known by the names '' PERUVIAN LILY'' or ''LILY OF THE INCAS''. There are about 80 species native to South America, with the most diversified in Chile. Due to hybrids and cultivators, there's a rainbow of options available for the home gardener. Most of the plants are Perennial, and they grow throughout the year. To grow, this one needs sunny to partly shady locations. The soil should be good in quality and should be well-drained.
7). TILLANDSIA
Tillandsia, also known as ''AIR PLANT,'' is an easy and fun option for plant care. It grows atop tree limbs in the wild. Air plants are soil-free, which opens up lots of decorative possibilities for this pint-sized plant. However, this plant needs bright filtered light. If the indoor air is dry, it needs to be submerged in water for 2 to 3 hours atleast every two weeks.
8). EUCOMIS
Eucomis also known as ''PINEAPPLE LILY'' is grown for its ability to add tropical vibes to a space. Eucomis is a tender bulb that grows well in both landscape and in containers. Pineapple shaped flower spike bloom in shades of green, pink, violet and white above wide leaves. These plants are 12 to 15 inches small but have large flower heads resembling tiny pineapples. These plants can be grown in pots and can later be transferred outdoors after the frost has passed.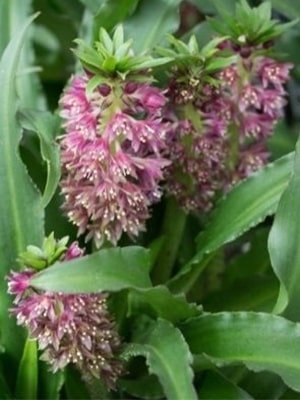 9). PLECTRANTHUS SCUTELLAROIDS
Plectranthus scutellaroids also known as ''COLEUS'' has most beautiful foliage in the houseplant world. The pink to burgundy colouration yields a beautiful splash of colours. In the 19th century the Victorian gardens were swept by coleus fever as it was a 19th century ''IT'' plant. The plant grows from 6 inches to 3-1/2 feet tall and 1 to 3 feet wide.  Coleus comes in many varieties, most of which needs partial shade with moist , but not wet soil conditions. Coleus plants are non toxic but the sap can cause minor skin irritation.
10). HOSTAS
Hostas is Americas most popular perrenial garden plant because it  is one of the few plants that grows in shade and are extremely easy to take care. A very small piece of root is all it takes to create a new plant. The foliage colours vary from pale yellow to deep blue – greens. Small varieties of Hostas tend to grow faster and my mature within three to five years, whereas larger plants may take upto seven years. It can grow from 6 inches to 48 inches tall and 10 inches to 6 feet wide. It requires rich, fertile and well drained soil.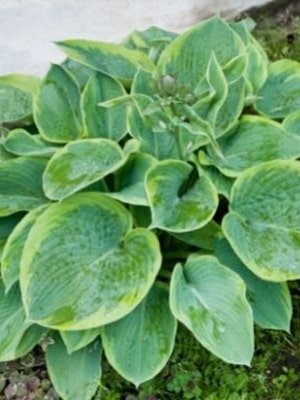 Final Thought
The many benefits derived from the time we spent among plants are well documented. Time spent in tropical garden has a clear and very positive impact on us physically and mentally. Time spent with tropical plants is said to improve focus and to reduce stress level.
To fully achieve the look and feel of a tropical garden- dont forget to add water! The inspiration for the tropical garden is the Rainforest. Adding a water fountain of some sort adds so much to your garden and gives you a rainforest feeling.