The monsoon season is one of the best seasons for everyone, as they can enjoy the greenery around them and a fresh and cool environment. At the start of the monsoon, people can get relief from the hot summer. You must know about a few monsoon flowering plants that help to enhance the beauty of your garden and home as well. So, it is necessary to know what flowering plants can be grown in the rainy season. In this article, I will discuss a few amazing rainy season flower plants for your garden to make it more colorful.
Popular Flowering Plants
1. Rain Lilly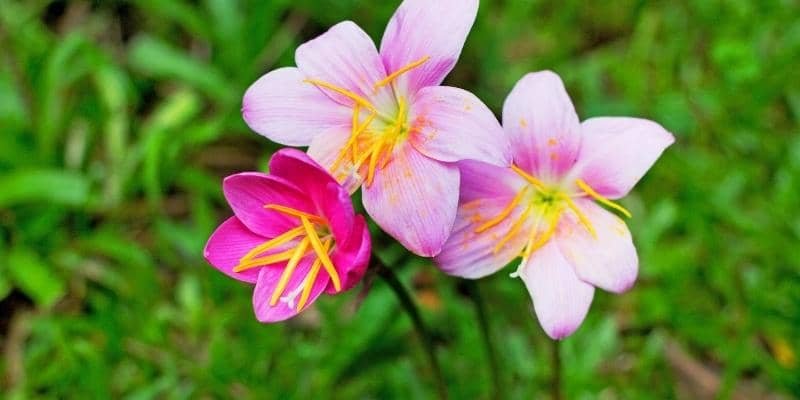 Scientific name: Zephyranthes
During the rainy season, the rain lily flower grows quickly and produces an abundance of flowers. It requires appropriate care and attention. You can find them in various colors, as they contain many different types of flowers. It grows in bulk with sleek long petals. All you need is a flower pot to plant this rain lily. The monsoon season is the most suitable season for planting this rainy flower plant.
2. Poppy Flower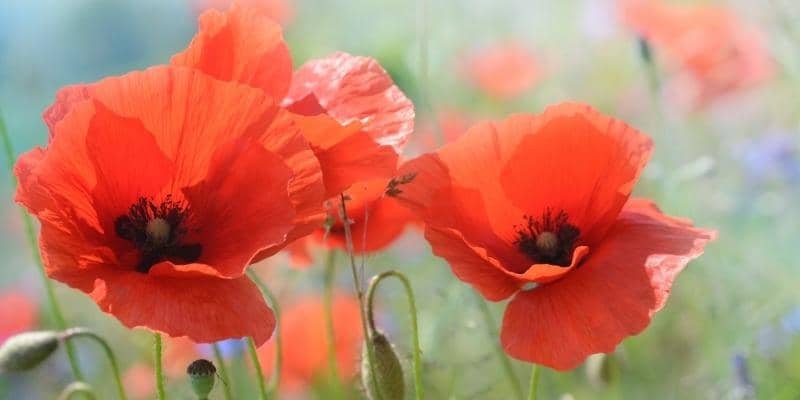 Scientific name: Papaver
The poppy is one of the most beautiful and attractive flowers among all the rainy season flower plants. It has been used extensively in medical practice since ancient times. The main part of the poppy flower is multicolored. There will be a dark color, like violet or black. The pale pink color of this rainy flower is really beautiful and fabulous to look at.
3. Purslane
Scientific name: Portulaca oleracea
Purslane flowers are available in a variety of colors in native and hybrid species. You can grow this rainy flower plant in two ways: one by cutting, and the other by seed. I would like to guide you to go with the cutting method as it requires low-maintenance. Within 15–20 days, this plant will grow and it will start awesome flowering. You can grow it in a tiny basket or a container. When it grows, it will cover the whole area of the flower pot. If you have a mini garden, then you must try to grow this rainy season flower plants. 
It gives abundant flowers. If you want to make your garden more attractive with a variety of colors, then no doubt you can go with it.
4. Mexican Petunia
Scientific name: Ruellia Angustifolia
Beginners who are just starting to plant should go with this rainy season plant, as it is a tough plant that does not require high maintenance and care. Low nutrient soils are also suitable for planting this rainy season flower plants. After growing in the middle range, you will not be able to see the leaves of this plant due to full flowering. It requires high sunlight to grow quickly and healthy. It does not require fertilizer regularly. 1/4 of the manure is sufficient for this plant. Fertilizers contain more nitrogen, which enhances leaf growth in this plant.
5. Hibiscus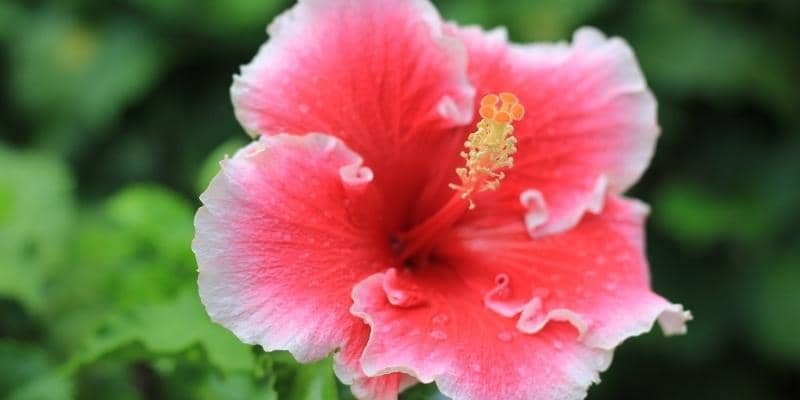 Scientific name: Hibiscus Rosa-Sinensis
The hibiscus flower is a very dynamic flower with large petals and a slender stem. It can be grown by seed and by the pruning process. You can plant this monsoon flower plant in July-August for better growth. It grows very quickly and flowers throughout the year, but during the winter season, they do not give more flowers due to very cold weather. This flower also has many health benefits. Plant this flower in your garden to enhance the beauty of your garden. You can find it in many different kinds of varieties.
6. Cosmos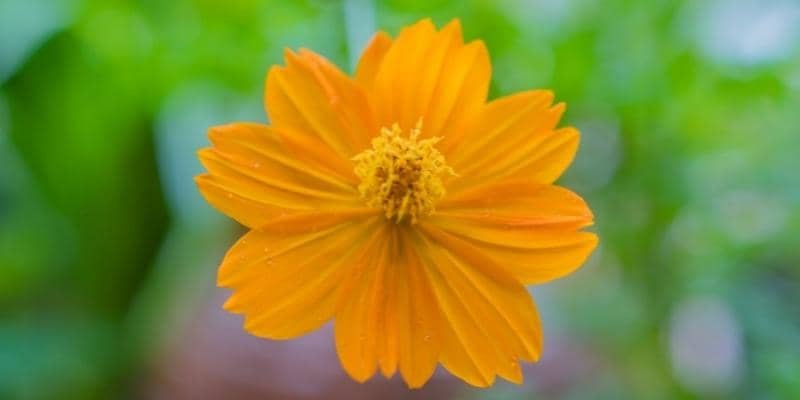 Scientific name: Cosmos Bipinnatus
The cosmos flower looks somewhat like a sunflower, but it has fewer petals than a sunflower and is larger in size, which makes these flowers more attractive. Cosmos flowers do not require much attention or fertilizer. It needs normal sunlight to grow faster. Depending on your favorite color, you can choose which one to plant.
7. Marigold
Scientific name: Tagetes
The marigold flower is so attractive to look at, and it is available in yellow and orange colors. You can easily plant it in a small container. It is a low-maintenance plant. Once you start growing it, give it a lot of flowers. You will also observe that many butterflies, bees, and small flying insects will be attracted to its beauty and fragrance. It is mostly used for Hindu worship. There are about 50 species of marigold flower. This plant will grow in 8 weeks and then I will start flowering. It requires appropriate sunlight for growing.
8. Calendula

Scientific name: Calendula officinalis
The calendula flower looks like a marigold flower, but its petals are longer and wider than the marigold flower. Its double petals make it more beautiful and attractive. It can easily develop in a short period of time. It has a variety of colors, which is why many people plant this rainy flower plant in their garden and balcony.
9. Moss Rose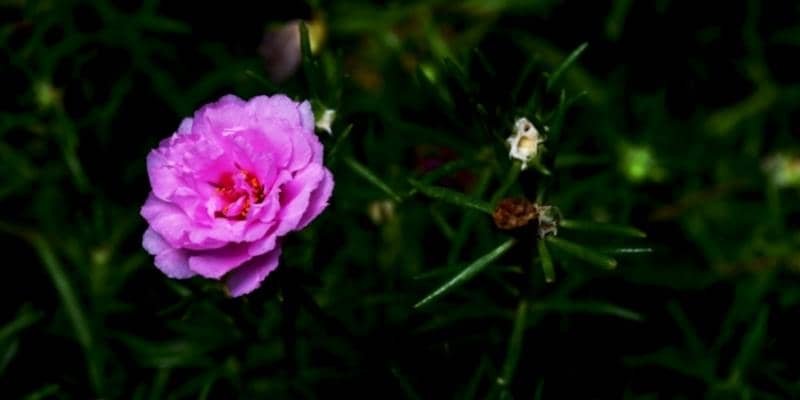 Scientific name: Cosmos Bipinnatus
Moss rose flowers can reach a height of 8 inches and a width of 1-2 feet. It has about 100 species, with a choice of many colors. It can enhance the hanging basket on the balcony, which will improve the look of your balcony. This flower needs appropriate sunlight to grow, so make sure there is adequate sunlight when planting moss rose.
10. Celosia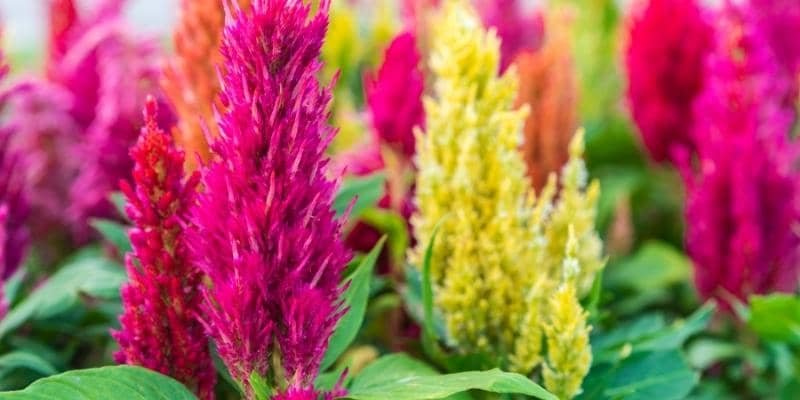 Scientific name: Celosia argentea
The Celosia flower looks like a multicoloured flower. If you want your garden to look beautiful and more attractive, then you should grow this flower in your garden. This flower is much larger than other flowers. It often needs good maintenance, care, and fertilizers. Many hotels and restaurants plant this rainy flower plant to enhance the attractiveness of their location, so take a look when you visit such a place.
If you find rainy season flower plants in India, share this informative article with your near and dear ones. I have mentioned all the flowering plants that you can grow at the start of the monsoon season. They have many benefits, such as enhancing the beauty of your garden and home. Besides this, it is also used for medicinal and religious purposes.
Hope, you liked reading the guide. If you think we have missed something or have any suggestion, please drop your valuable opinion in the comment section below.
If you are searching fresh and live houseplants online then checkout our extensive collection of amazing indoor and outdoor houseplants.